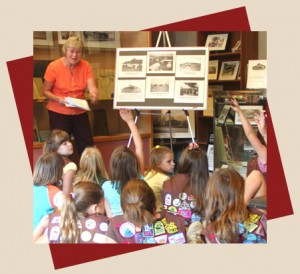 This page is designed to assist teachers in finding Erie County history resources to develop lessons that meet Pennsylvania History Standards. A link to the PA Standards Aligned System (SAS) is included to search for PA Standards and lesson plans, as well as the PA Social Studies wiki.
Local History Resources Online
Safe Harbor, a program about the Underground Railroad in Western Pennsylvania
Erie Hall of Fame, a WQLN initiative recognizing the contributions of Greater Erie residents to the world. A 5-10 minute mini documentary about each inductee is available through the website. Individuals recognized by the Erie Hall of Fame include Dr. Gertrude  Barber, Daniel Dobbins, Harry T. Burleigh, Strong Vincent, Ida Tarbell, Harry Kellar and H.O. Hirt.
Finding Fort LeBoeuf is a lesson plan for use with grades 1-6. It can be used to teach students how primary sources are used to discover and locate archeological sites.
Remembering and Teaching America's Forgotten War of 1812 interdisciplinary curriculum is available to download as a PDF from the Erie Maritime Museum's website.
ExplorePAHistory.com, your gateway to Pennsylvania, past and present
War for Empire, a website commemorating the 250th anniversary of the French and Indian War
Harry T. Burleigh Society website and the Erie African Americans wiki are great resources for local African American history
Many local historical societies and museums have websites with information about historical places, events and people. Be sure to check them out!
Edinboro Area Historical Society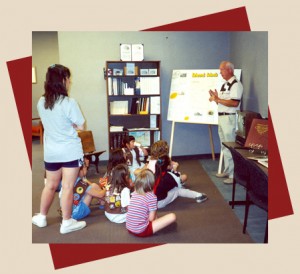 Erie County Historical Society
Erie Maritime Museum
Erie Society of Genealogical Research
Fairview Area Historical Society
Firefighters Historical Museum
Fort LeBoeuf Historical Society
Goodell Gardens and Homestead
Harborcreek Historical Society
Hurry Hill Farm and Maple Syrup Museum
Lake Shore Railway Museum
North East Historical Society
West County Historical Association/Hazel Kibler Museum
Other Online Resources
Colonial Kids, colonial history of Southeastern Pennsylvania
National Council for History Education
National Council for Public History
National Council for Social Studies
National Common Core Standards
Historical Thinking Matters
TeachingHistory.org