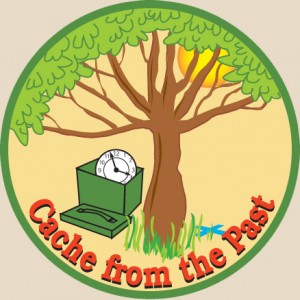 This project is still under construction.
Cache from the Past is a geotrail with caches placed at historic sites located throughout Erie County, PA. It was completed by Regina and Emily – two 14-year-old Girl Scouts from Troop 30421 in Erie, PA .  Cache from the Past is a Cadette Girl Scout Silver Award Project, and they chose this project to improve the public's awareness of Erie County's history and historical organizations. The award required 40 hours of project planning and implementation, and a lasting impact be made in the community.
While most of the Cache from the Past geocaches will be published on www.geocaching.com, a few will not. A complete list of cache coordinates and descriptions will be located on this page at www.erieyesterday.org.
Every geocache hunt is a unique experience. It's a great activity for kids and adults!