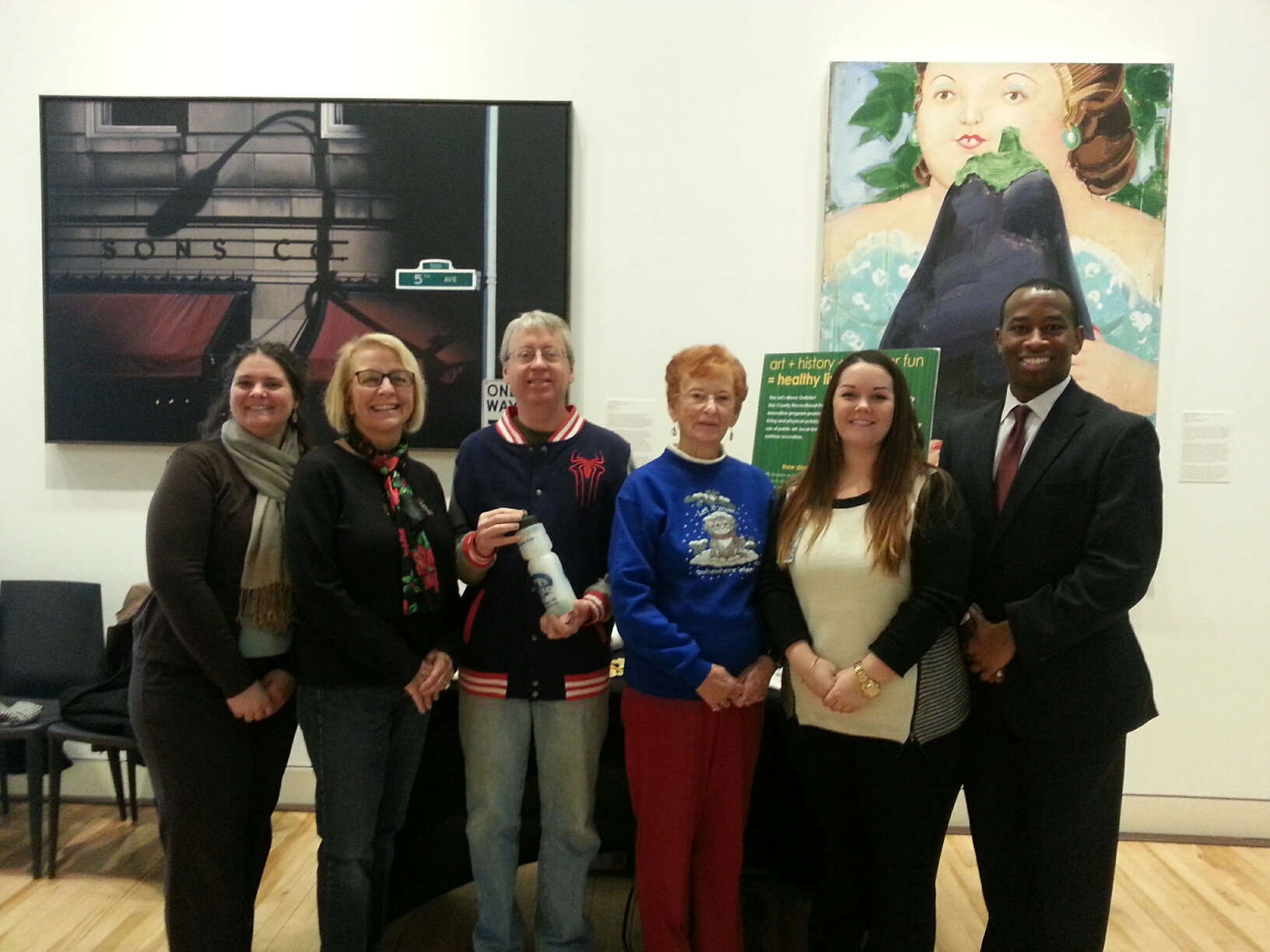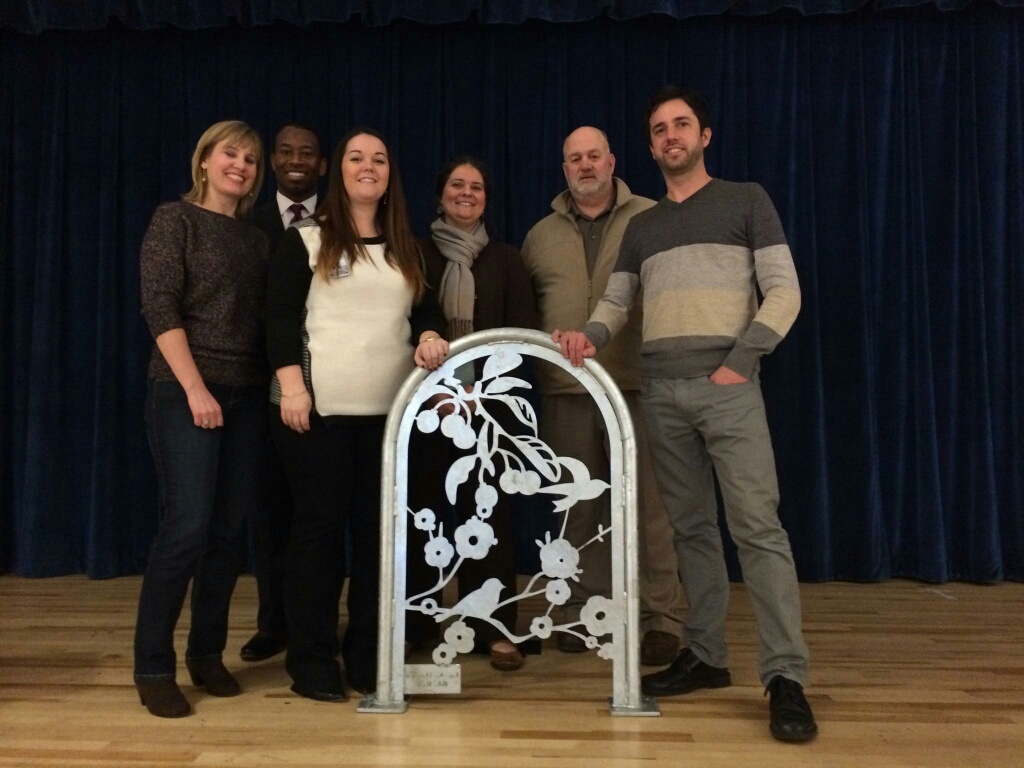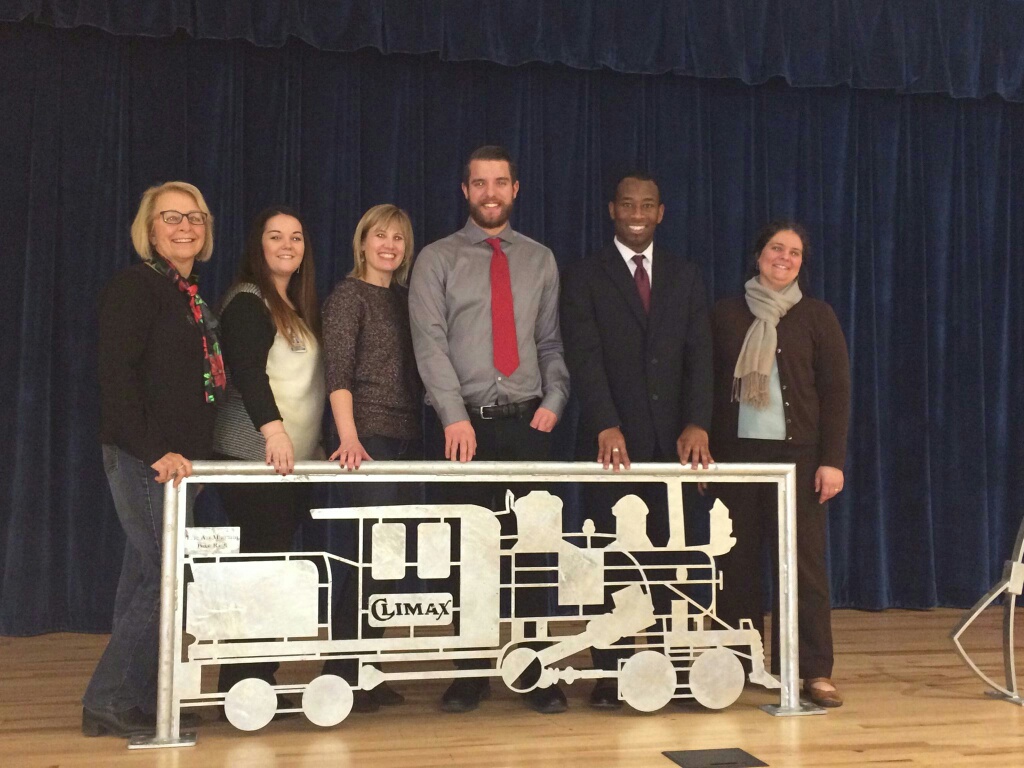 In December the Let's Move Outside! (LMO!) partners and participants joined to announce the 2014 Erie County Recreational Passport contest winners and unveil two new bike rack designs.
Grand prize recipients were awarded a bicycle from Lake Country Bike, a two-night cabin rental at the YMCA's Camp Sherwin, and a gift certificate to the Erie Sports Store.
For the 2014 program year, LMO! partners combined forces with Bike Erie and the Erie Art Museum, and received support from the Erie Community Foundation, to expand their Bike Rack initiative to include LMO! trails. In addition to announcing the prize winners, the team is also excited to unveil two new rack designs that will be used in North East and Corry. Once manufactured by American Tinning & Galvanizing, five racks will be gifted to North East Borough and four will be gifted to the Corry YMCA. The two new designs are credited to local artists Todd Scalise and Logan Craig.
The Let's Move Outside! Erie County Recreational Passport partners are already looking ahead to 2015. Erie Yesterday, an LMO! partner, has been awarded a $10,000 grant from Highmark Blue Cross Blue Shield to support the fourth year of the program.
The LMO! Erie County Recreational Passport is a free program. The overarching goal of the program is to promote outdoor physical activity to people of all ages who live in or visit Erie County.