The Erie Art Museum is exhibiting Artist-Designed Bike Racks for Erie County at the Pennsylvania State Capitol building in Harrisburg throughout the month of February. The exhibit grew from a request by State Senator Sean Wiley to his Senatorial Advisory Committee on Arts and Culture for exhibits that showcase artistic talent in northwest Pennsylvania.
In 2012 the Erie Art Museum and partners, building on past successes with public art projects and a strong commitment to environmental sustainability, embarked on an ambitious community art project to create and install artist-designed bike racks throughout the Erie County. The project aims to enhance the urban environment both visually and functionally by creating new public art that supports and encourages bicycling as a healthy outdoor family activity.
The Erie Art Museum's 2010 building addition, the first LEED-certified green building in the city of Erie, achieved Gold Level certification through sustainable design and practice. The building's East Fifth Street entrance courtyard features an artist-designed bike rack: a swooping, powder-coated steel design by Greg Gehner.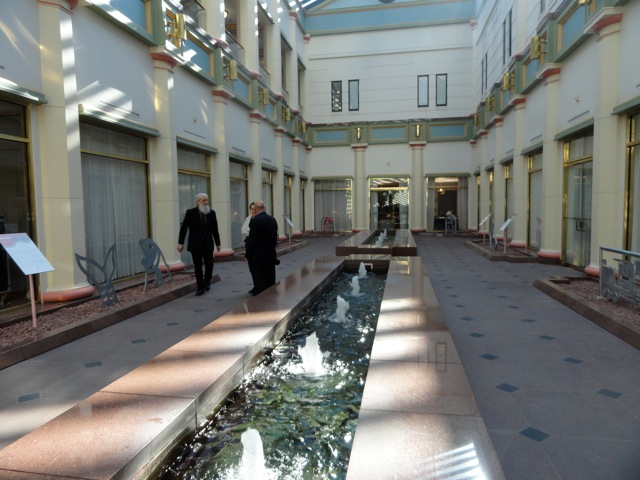 During the project's initial stages, artists were solicited to submit proposals for the design of the bike racks, either to be constructed by the artist or to be fabricated to the artist's design. A committee chose designs from over 230 submissions from 74 artists. For the initial phase of the project, 40 bike racks were installed in Downtown Erie in 2013 in four initial designs; Jason Wheeler's Fish, Gears by Baron T. Denniston Jr., Perry 200 by Todd Scalise (industrially fabricated from artists' designs) and Greg Gehner's Transition (an artist-constructed design).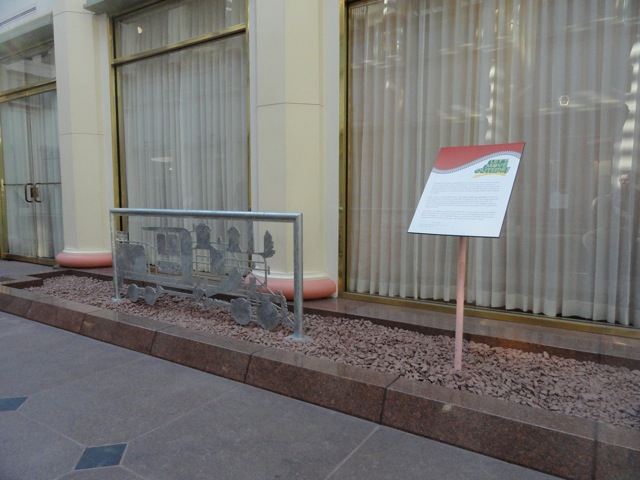 In 2014 the project expanded by joining forces with Let's Move Outside to install bike racks at trailheads throughout the County. Existing designs were supplemented by three new racks: Climax Locomotive, designed by artist Logan Craig specifically for the City of Corry; Cherry Blossoms, designed by Todd Scalise for the Borough of North East; and Intersect, a bold, abstract design created by blacksmith Greg Gehner.
Partners for the project include Erie Downtown Partnership, Bike Erie, The City of Erie, Let's Move Outside, Erie Yesterday, Erie County Department of Health, City of Corry, and North East Borough.
Project Sponsors include Erie Insurance, Erie Community Foundation, Perry 200 Celebration, Pedal for the Planet (Mercyhurst University student-led program), Erie County Convention Center Authority, American Tinning and Galvanizing, and Austin Concrete.
The bike racks were manufactured in Erie County by Gene Davis Sales & Services (steel fabricators), American Tinning & Galvanizing, and Advanced Finishing USA.