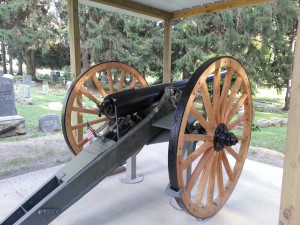 Join the Elk Creek Township Historical Society and learn about local lore, legends, and unique stories connected to the occupants of Hope Cemetery.
Walks will begin at 1 pm and last approximately 30-45 minutes.  After the walk, please join Society volunteers at The Little Church on the Hill for cider, coffee, and donuts as you discuss this historic building's OWN spooky history!
Cost is $3 per person or $5 per couple.
Walks will be held October 12th, 19th, and 26th.  Please call (814) 323-0447 by 7pm the Friday before the walk to reserve a spot.  All donations will benefit ongoing preservation of the Little Church on the Hill!
You'll find Hope Cemetery on Route 18 in Cranesville, 0.2 miles South of Crane Road, 0.5 miles North of Sherman Road.