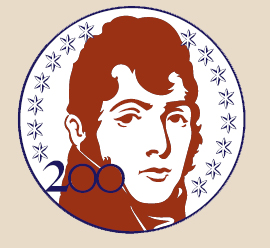 The Erie Playhouse has been given the extreme honor of producing the 2013 Perry 200 Commemorative Pageant June 25 through 30. Alongside the Perry 200 Grand Parade and the Flagship Niagara League Tall Ships Festival II, it is a signature event for our community-wide Perry celebration. We promise that this 70-minute, original production, The Spirit of Erie, will be spectacular.
Picture the Bayfront Convention Center Great Hall filled to a capacity audience of 2,000. Imagine the lights going down as you experience visual and audio elements reminiscent of an Olympic ceremony – a stage built in the likeness of the Flagship Niagara, laser and moving lights, aerial performers, original anthem and score, and much, much more. This once-in-a-lifetime pageant, with a production budget of $200,000, is on a scale beyond anything ever produced before in our hometown! Ticket prices will start at an affordable $10. Tickets went on sale Monday, March 4 at www.erieplayhouse.org or 814/454.2852, ext. 0.
Auditions for the cast of 200 are March 18 and 19 (www.erieplayhouse.org).