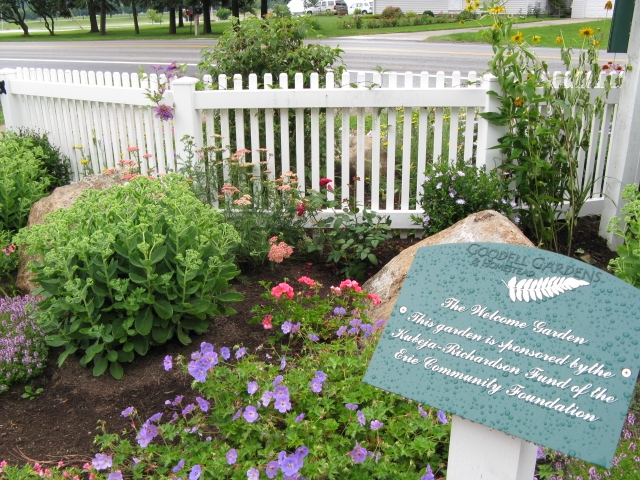 If you want to learn how to grow more produce in less space and with less work, you'll want to be at Goodell Gardens on Saturday, May 3.
Penn State Extension Master Gardener Heather Zimmerman will present an overview of the square foot gardening method developed by Mel Bartholemew during this first Tea Time Talk of the season. The square foot gardening method involves planting produce in raised beds on a grid system, rather than in rows.
Class is scheduled to begin at 3 p.m. in the Goodell Gardens Events Barn and will last approximately one hour. The fee for the class is $7 ($3 with a Goodell membership), and includes tea and scones from Lakeside Bagel & Deli. Copies of Bartholemew's book, All New Square Foot Gardening, 2nd Edition, will be available for sale during the class as well.
As with all Tea Time Talks, registration is required to attend this class. Please register by calling (814) 734-6699 or emailing info@goodellgardens.org.
Other upcoming Tea Time Talks include an International Migratory Bird Day Make & Take Class on May 10, Hostas in the English Garden on June 8, and National Pollinator Week – Bees & Butterflies (featuring the Wish Upon a Butterfly Tent) on June 22. The full schedule with complete details, including cost of admission, is available on www.goodellgardens.org.
Goodell Gardens is located at 221 Waterford Street (Route 6N), just east of downtown Edinboro.