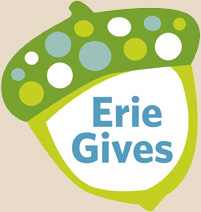 During this event that runs for 12 hours between 8 a.m. to 8 p.m. on August 14, your Erie Community Foundation will match a percentage of each donation that you make to your favorite nonprofit(s) – including Erie Yesterday – when you donate through the Erie Gives website.
The more donations made to Erie Yesterday, the more matching funds that Erie Yesterday will receive. So we ask Erie to give, and give generously!
Thank you, Erie County Community, for your support!