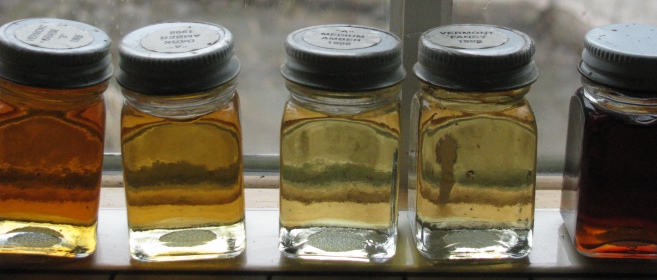 Sugar maple trees are abundant in the Great Lakes region. Sap flows best when nighttime temperatures are below freezing and daytime temperatures near the 40s, which makes spring the ideal time for tapping.
You'll learn more fun facts about maple syrup production and its place in our agricultural heritage at Asbury Woods Maple Festival April 11th and 12th.
Attendees can participate in a variety of activities, such as snacking on syrup covered pancakes, kids crafts, live folk music, a show and tell of animals, watching the sap boiling process in the Sugar Shack, and experiencing a guided tour that covers the history of maple syrup production…from Native Americans to today.
Admission is $5 for members and $7 for non-members. The Festival runs 11:00 am to 4:00 pm both days.