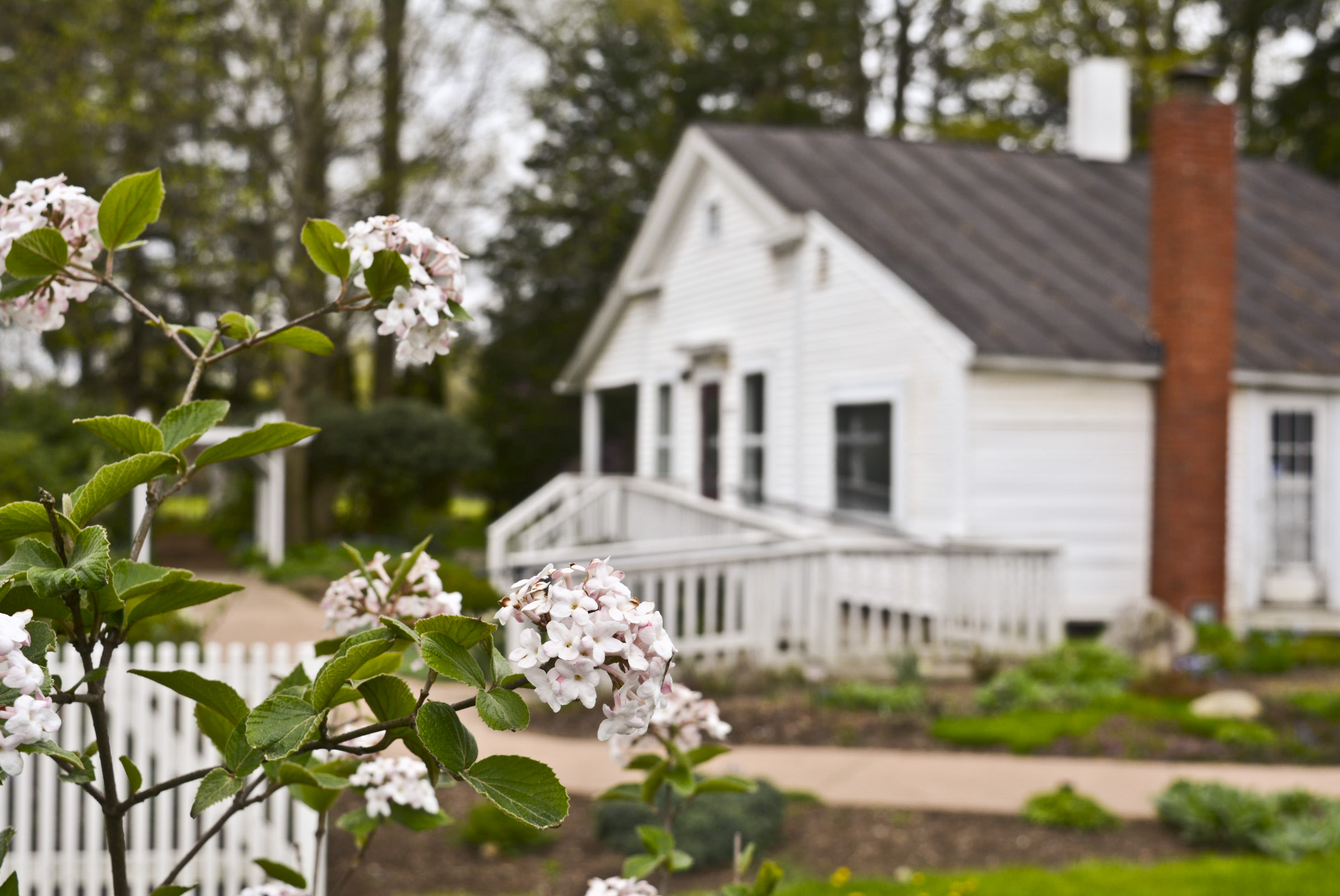 Goodell Gardens joins the American Public Gardens Association and other communities throughout the United States in celebration of National Public Gardens Day. This annual tradition of celebrating public gardens happens on the Friday preceding Mother's Day weekend – this year that date if May 12, 2017. The day of public garden awareness invites communities nationwide to explore the diverse beauty of their local green spaces and to take advantage of the conservation, education and environmental preservation resources public gardens, like Goodell Gardens & Homestead, provide.
It's also a day of fun, freebies, and perks! Goodell Gardens is joining member gardens across the country to provide discounts and promotional incentives to visitors. Goodell Gardens is offering free admission to all visitors on National Public Gardens Day, Friday, May 12, 2017 from 11 a.m. to 5 p.m., and guided tours at 1 and 3 p.m.  Goodell Gardens will also offer discounts on new memberships purchased on National Public Gardens Day.
For more information, visit www.NationalPublicGardensDay.org, or like the National Public Gardens Day Facebook Page. You can find more information about Goodell Gardens' Public Gardens Day activities on the Goodell Gardens Facebook Events Page.