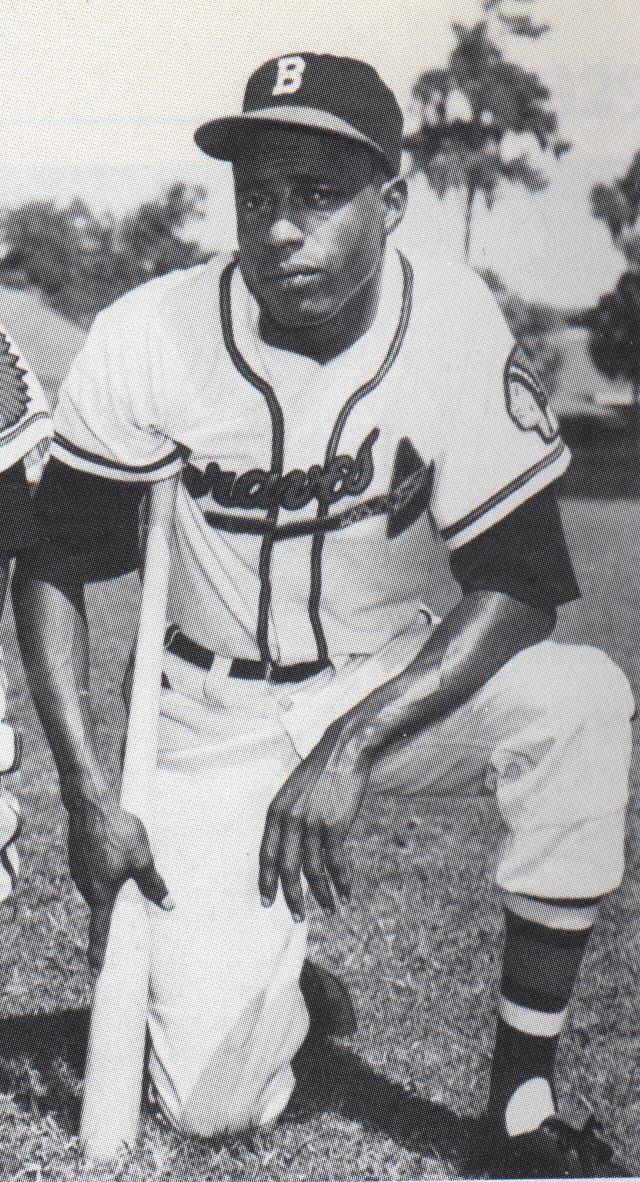 In June, the Pennsylvania Sports Hall of Fame announced the Class of 2017 inductees. The list contained the names of two Erie athletes, one living and one deceased.
On October 28th in Williamsport, PA, the Pennsylvania Sports HOF honored former NFL safety Bob Sanders and baseball legend Sam "the Jet" Jethroe.
Sam "the Jet" Jethroe was born is east St.Louis, MI and came to live in Erie, PA in 1943 where he settled and raised a family with his wife Elise Allen Jethroe.  Sam played for numerous Negro League teams, even winning the world championships for the Cleveland Buckeyes in 1945.  In 1950, at the age of 32, he became a rookie for the Boston Braves.  That season, he stole a National League-leading 35 bases and named the league's "Rookie of the Year".  People thought that he was 28 years old, but in reality he was 33, which made him the oldest man to receive the title of "Rookie of the Year".  After mounting injuries, he retired to Erie, where he opened a bar and restaurant.
In the 1990's Jethroe filed a racism lawsuit against the MLB and players union, asking for pensions and in 1997 won, getting money for hundreds of players not able to meet the minimum 4 seasons.  Sam "the jet" Jethroe died June 16, 2001.  After decades of playing a sport he loved, Jethroe was honored by having a baseball field in his namesake on East 39th St., and the Erie Seawolves retiring his #5 jersey.