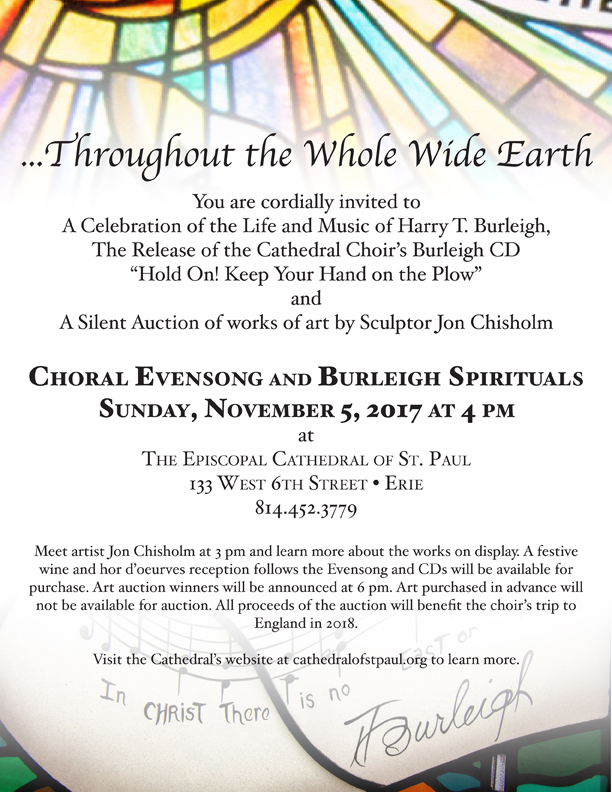 Harry T. Burleigh was a world-famous composer, arranger, and soloist.  An internationally respected music editor, courageous artistic pioneer and humanitarian, he was also a fun loving passionate, humble and loving man.
Yet this bright star of American music lay in an unmarked grave for almost 50 years until he was returned to his hometown in Erie, Pennsylvania, on May 28th, 1994, 100 years after he arrived in New York City, penniless and unknown.
He popularized the spirituals and showed the world their great power and beauty.  He bridged cultures and races by using the inspiring songs of his ancestors, crafting them into works of beauty that now stand with the greatest Western art.  The famous composer, Antonin Dvorak, turned to Burleigh for help in composing his symphony, "From the New World", and Burleigh shared the songs learned from his grandfather, who had been a slave.
Dvorak and Burleigh became close friends, and it was Dvorak that encouraged Burleigh to make artistic arrangements of the spirituals that could be presented on the concert stage and that people could play at home. Together they showed America and a New World of music.