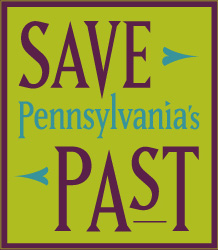 Understanding Archives: An Introduction to Archival Basics
Proper archival procedures enable safe and effective management of collections. Participants will learn about the fundamentals of archival appraisal, acquisition, and access; proper storage materials; and the most common preservation problems associated with paper-based archival collections. This program will touch briefly on processing, arrangement, and description. Volunteers, historians, and those with archival responsibilities in addition to other duties may find themselves in the position of "archivist" without formal training in the profession; this program offers an introduction to best practices in the field.
Speakers:
Beth Bensman, Certified Archivist
Dyani Feige, Preservation Specialist, Conservation Center for Art & Historic Artifacts
Schedule:
June 14, 2012 – Allentown
June 15, 2012 – Scranton
June 26, 2012 – Johnstown
June 27, 2012 – Boalsburg
July 13, 2012 – Pittsburgh
July 16, 2012 – Erie
Registration Fee:
$25 per person in Pennsylvania institutions
$75 per person in out-of-state institutions
Questions? Call CCAHA at 215.545.0613, or email us at pso@ccaha.org
Understanding Archives: An Introduction to Archival Basics is part of Save Pennsylvania's Past, a statewide effort to preserve the millions of objects and historic artifacts that shape the Commonwealth of Pennsylvania's history and define our nation. As part of this two-year project, the Conservation Center for Art & Historic Artifacts (CCAHA) will present six training programs in Pennsylvania's eight regions to prepare staff to address the challenges threatening Pennsylvania's world-class collections.
Save Pennsylvania's Past is an initiative led by CCAHA in partnership with the Pennsylvania Historical & Museum Commission, PA Museums, and LYRASIS. The project is supported by an Institute of Museum and Library Services Connecting to Collections Statewide Implementation Grant and the Pennsylvania Council on the Arts.